Saturday | October 21, 2017
8:00 AM - Registration and Light Breakfast
8:30 AM - How to Tell your Creation Story
You are your business, so stop hiding your story. As the adage goes, people buy from those they know, like, and trust. Until you learn and leverage your creation story, you'll feel stuck and stagnant. "Sticky" brands have sticky stories. In this session you'll discover how to package your past struggle with your present solution so you can design a new future for your eventual clients.
10:15 AM - How to Write Marketing Copy that Sells Like Wildfire
An ancient teacher said, "Where your treasure is, so is your heart." Translation for the business world? If people don't invest their money in your programs or services, they won't invest their hearts either. And without a financial commitment they'll never experience transformation. In this session discover the art and science of writing powerful sales copy that leads to conversions. You don't need to settle for spammy or salesy to persuade others to go deeper with your brand and business. If you skip  this vital skill you'll never make your passion your full-time gig.
12:00 PM - Lunch (Provided)
1:00 PM - How to Create your First Product
Right now if someone online wanted to pay you a product would you have something to sell? If your answer is no, then you're not alone. Most aspiring entrepreneurs over complicate the issue and fall prey to perfectionism and procrastination. But creating your first online product is not as hard as you think! In this interactive session, you'll discover four products you can create in four hours or less—even if you are just getting started.
2:30 PM - Afternoon Break
2:45 PM - How to Create an Irresistible Offer
Mention the word sales and marketing and most authors, coaches, speaker, and entrepreneurs start to sweat. Why? For starters we've been taught from a young age not to talk to strangers or ask people for money. Fast-forward a few decades and it's no wonder why most of us dread offering our products and services. But leading people to a decision point is essential if they're ever going to experience life change. In this session discover how to craft offers so irresistible that people not only buy, they also become super fans and brand evangelists.
4:30 PM - Dinner (Local Restaurants)
7:00 PM: How to Overcome your Adversaries
Sure we all have haters, but that doesn't mean we need to stoop to their level. If you think it's you against the world, you're in for a surprise. You're not alone and you never have been. It's time to tap into a power source much stronger than your struggle. When you realize your connection to the Divine, calling down fire from Heaven no longer seems impossible. In this session discover how to overcome your adversaries, the external ones you see and the internal ones you hide so well.
Sunday | October 22, 2017
6:15 AM - Core Workout (Optional) with Chet Scott 
Although not required, you'll love getting stronger. No skill needed. Just show up ready to grow. Bring comfortable shoes and loose clothing. RSVP here. (You can do anything for 30 min, right? You'll have plenty of time to change and shower before our morning session.)
8:00 AM - Light Breakfast (Provided)
8:30 AM - How to Earn Income with your Book, Brand, and Business
Isn't it time you went pro with your passion? Imagine going as you please, earning as you wish, and living as you like. Freedom, finances, and fulfillment are possible when you're not trading dollars for hours. Most people are familiar with passive income, but imagine a lifestyle business that integrates passive impact as well. In this session you'll meet real people just like you who discovered how to maximize their books, brands, and businesses.
10:15 AM - How to Ignite your Audience to Action
The spotlight doesn't ruin you, it reveals you. Maybe this is why most people fear the microphone. The best speakers aren't carbon copies of someone else. They're influencers who've found their own voice and integrated it into their own speaking style. In this session you'll discover how to wield your words with clarity, competence, and confidence, you can ignite your audience to action.
12:00 PM - Lunch (Provided)
1:00 PM - How to Vlog like a Boss
Back by popular demand...with a brand new teaching! Ever dream about you and your brand going viral through video? Amy Schmittauer, host of Savvy Sexy Social, shows you how to leverage video that builds brand authority. Revealing the very strategies and tactics used to build a successful web show, you will walk away with proven strategies to becoming a video resource that drives traffic and creates a personal connection with customers.
2:30 PM - Afternoon Break
2:45 PM - How to Set Fire to your Business and Brand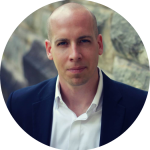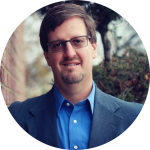 FIRE is an unstoppable force. It can take life or give it. It can inflict pain or initiate healing. It all depends upon the person wielding it. You'll learn cutting edge tips, tools, and tactics we use every day to get real-time results. Discover the clarity and courage you crave to craft an action-oriented plan that achieves your ultimate dream. In this session you'll walk away with a 365 day map for setting fire to your business and brand.
5:00 PM - Dinner Break (Local Restaurants) 
7:00 PM - Optional Connecting and Collaboration (off-site)